Siron Franco
Goiás Velho - Goiás, 1947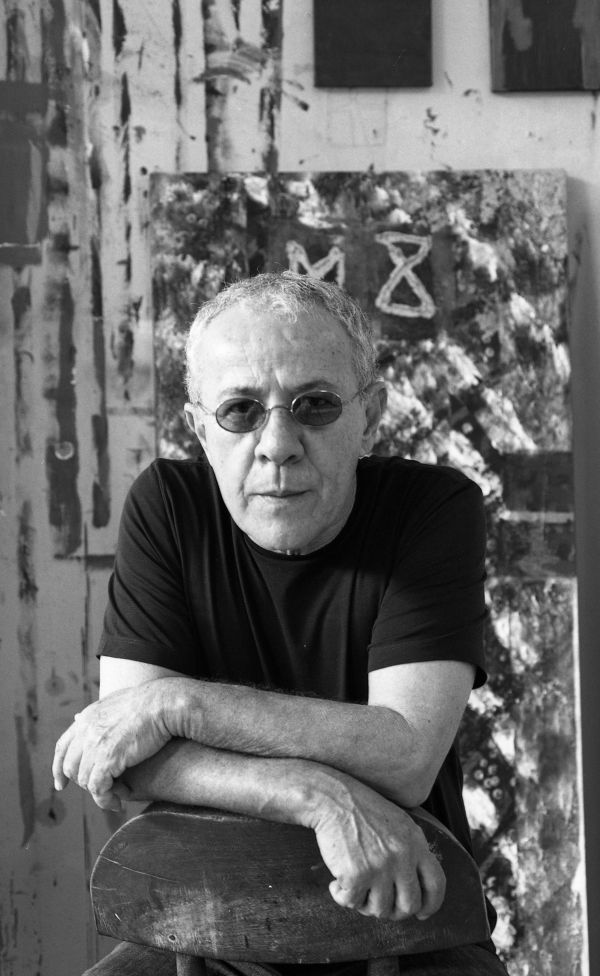 Siron Franco was born in Goiás Velho, Goiás, in 1947. His work gained notoriety from the 1970s onwards, as evidenced by its strong expressiveness, material experimentation and the depth of the themes it investigates. The thick layers of oil paint that cover his canvases, as well as the raw materials of his sculptures and installations, mark his production. The dreamlike atmosphere of the poetic universe that he outlined in his fifty-year career uses the fantastic to bring up political and social issues.
The artist himself once referred to his work as an attempt, in his own way, to leave a testimony of his time in the form of a visual chronicle. In this sense, perhaps the most dramatic and notorious pictorial account of his trajectory is the notorious series Césio (1987), in which he comments on the tragedy resulting from the leakage of radioactive material in Goiânia.
However, it is importantto remember that the raw material of this visual chronicler does not only consist of major transformative events, but also the nuances of everyday life. Franco flirts with the mysterious and the unspeakable, expressed in his paintings by deformed, imprecise and ghostly figures. In many of his works, the portrayal of a simple, banal everyday scene becomes an expression loaded with symbolism, contaminated and transformed by the eyes of the unconscious.
Often remembered as an artist who sees the human figure as one of his main expressive resources, many point to similarities with the aesthetics of painters such as Francis Bacon and Iberê Camargo, especially in some of his works from the 1990s. He dealt with the human figure in numerous ways. in his work, more often presenting it in a dark and enigmatic way, as an expression of the unconscious or in a naked and raw way, being the support of pain or violence. Always restless, he migrated from a more blatant figuration to experimenting with textures and chromatic arrangements, seeking the limits –or encounters –between the figurative and the abstract. From the freedom that this detachment from his usual theme gives him, Siron uses less frequent techniques and materials in his production, exploring drawing, collage and graphics.
Throughout his career, he participated in exhibitions in important national and international museums such as MASP, MAM-RJ, MAM-SP, Pinacoteca do Estado de São Paulo, The Bronx Museum of the Arts in the United States and Nagoya City Art Museum in Japan. He also participated in the 2nd Bienal de Havana, in several editions of Panorama da Arte Brasileira at MAM-SP and in the International Biennial of São Paulo, being awarded in the 13th edition.
Among the collections it integrates are the Metropolitan Museum of Art, New York, United States; Essex Collection of Art from Latin America, Colchester, Great Britain; Salvador Allende Museum, Santiago de Chile, Chile; Monterey Museum of Contemporary Art –MARCO, Monterrey, Mexico; National Museum of Fine Arts –MNBA, Rio de Janeiro, Brazil; São Paulo Museum of Art –MASP, São Paulo, Brazil; Museum of Modern Art of Rio de Janeiro –MAM/RJ, Rio de Janeiro, Brazil; Museum of Modern Art of São Paulo –MAM/SP, São Paulo, Brazil; Museum of Modern Art of Bahia –MAM/BA, Salvador, Brazil.